Blog
Unapologetically Shine
by Sarah Anderson on Jun 18, 2019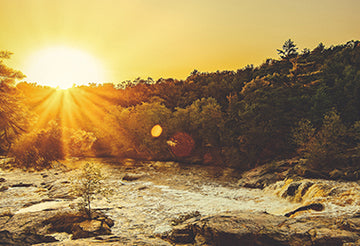 Let your joy and excitement flow through you and release as you burst through the doors to be greeted by the summer sunshine. Meet up with your friends. Host a barbecue. Say hello to strangers and find the joy in every moment, every step.
Put on your sunshine yellow socks in the morning throughout the month of June and every other morning for a small reminder of the joy that comes to you, comes from within you and flows through you. Look down to your sunshine yellow socks and be inspired by their unapologetic brightness. The sun doesn't shine and wonder if it's shining too much, if it's too bright, what people think about the light. It just shines. So should you.
Take this month as an opportunity to unapologetically embrace whatever it is that makes you shine. Shed your light on others and let it spread to wherever you go. Focus on it and watch it grow as it lifts all the shadows from your life. Come back to it in every moment and be inspired all the good that it can and does bring.
Be bright. Match your yellow socks with a loud teal, a happy hot pink or a fiery orange. Be fearless and speak what's on your mind, tell your funny jokes and give your unique perspective to this world. This month, take time to be intentionally and unapologetically you.
Find inspiration from this month's featured socks and shop our bold selection of yellow socks here.