Blog
How to Shop for Father's Day
by Ryan Roff on Jun 10, 2021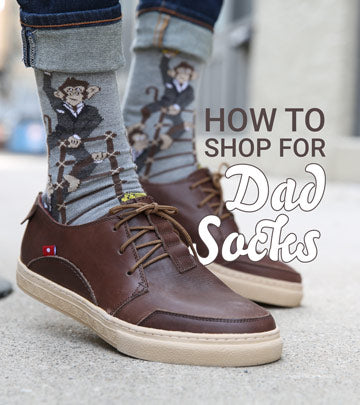 How to Shop for Father's Day
When you are looking for a gift for dad, it is important to remember that dads are simple creatures. Yes, some are a bit more complicated, but as a general rule of thumb, you don't need to overthink father's day gifts. Simple and practical is almost always best.
I am a dad of three lovely, young children and for the last 5 years (my oldest just turned 5), I've cherished every piece of artwork, every hug, every story time, every time wrestling on the couch, every pretend lava course, every time they have been waiting for me in the driveway to welcome me home and every time they have told me they love me. Their needs come first and my needs, well, sometimes get put on hold for a bit (and I wouldn't have it any other way). I seldom have time to shop, hit a bucket of balls at the driving range or go to a movie at the theater with my wife or friends. My margin after work goes to my family.
For that reason, at times, some of the most practical, every day items get forgotten or put on the back burner.
I can't tell you how many dads I've seen come into our house with slightly different socks on or multiple holes in their socks. We are talking big toes sticking through the front, silver dollar-sized holes in the heel and even the occasional rip up the side of the leg.
It is not that they don't want to replace their socks, it just isn't their top priority. That's where you come in!
A simple gift of practical comfort saves the day and gives dad something he will be wearing every week for the next year.
So how do you decide on which socks to buy?
We like to start with our bold scale.
Does dad like simple, comfortable socks with maybe a few colors and a basic pattern (or the occasional novelty icon)? Then, start with our bold collection. Our bold collection adds just a splash of style to an otherwise boring wardrobe item and gives dad all the confidence he needs at work while still providing all the comfort at home. We have a variety of different material blends and a ton of different designs and colors so that you can get him exactly what he likes.
If dad enjoys showing a bit more personality and pizazz, the bolder collection might be perfect for him. Bolder, at least in our minds, is better. Our bolder collection provides an opportunity to express your creativity and humor. It allows you to pull up your pant legs and start a conversation about your socks. Bolder even provides an opportunity to share a pun or a punchline that is sure to make him chuckle every time he sees the socks. The colors are a bit more vibrant and the designs are a bit more complex.
Now, sometimes dads are fearless and desire to march to the beat of their own drum. For these dads, we recommend our boldest collection. Our boldest collection demands your attention: maximum colors, crazy patterns and unique combinations make this category one-of-a-kind. It is for those that demand to blaze their own trail and express their fun, and sometimes wacky personality.
If these categories aren't quite what you are looking for, we also have custom socks that allow you to add faces and text to socks to make his gift truly special. You can add your face, his face, your kids' faces on to our caricature socks that feature hobbies like fishing, hunting, sports and even pickle ball. Or, add the date he became a father or put your kid holding up a sign or megaphone.