Blog
Start Over With a New Slate.
by Kourtney Millard on May 21, 2019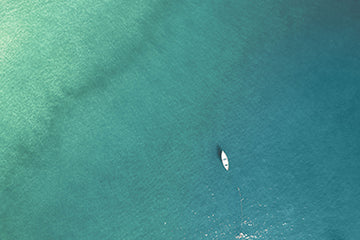 Start Over With a New Slate.
Ready to feel officially refreshed? Let boldSOCKS color of the month, Slate Turquoise, help you ease into something new — a bold transformation for the soul. Become one with self-realization, tranquility and creative energy as you embark on a journey of finding fulfillment with every step. Revitalize your mind with this cool green pop of color and dive head first into a world of opportunity and excitement.
It's time for a recharge. To let creativity overflow. Awaken the peace within your spirit. Find emotional balance. Cater to your heart's longing for something brilliant, bright and sophisticated. Let this fresh color rekindle your passion for making a loud statement and inspire your drive for unknown adventure. Bring your ideas to fruition and turn your dreams into crystal visions. Create a calming presence when you enter a room but always remain in the spotlight with striking, capturing color.
Now is your time. Don't just explore the world, conquer it. Find your angle and work it. Rediscover your passion and flaunt it. Whether you want to start your own business, apply for that job or finally ask out your crush, you already have the power in your hands — and on your feet. Always remember who you are and don't forget to take bold strides and brave leaps towards a brighter tomorrow.