Blog
Join Us In Changing Our Approach To Business
by Ryan Roff on Jul 26, 2019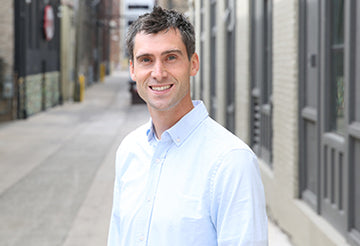 When boldSOCKS started eight years ago, our goal was simple: create a store with the boldest socks from the world's boldest sock brands. Back then, it was difficult to find sock brands producing fun, colorful socks that gave you, our customers, an opportunity to showcase your bold personality.
Now, eight years later, the market is flooded with low-cost, low-quality knock off designs and a race to the bottom is leaving everyone wanting better: better transparency, better designs & engineering, better stories, and most importantly, better socks.
We never set out to carry every sock design. It isn't in our DNA to blindly pursue brands for the sake of one more product on our website. We set out to curate and carry the best socks, period.
This means, when you choose bold, you choose better. You choose better brands with a responsibility to do good and spark environmental & social change. You choose better manufacturing facilities & ethical standards. And, you choose high quality socks that will last you through your bravest and boldest steps.
Over the next year, we will be working with each of our brands to shine a positive light on the work they are doing and provide you with the transparency you desire for the clothing you wear every day.
Join us as we change our approach to consumerism and fun socks.

Ryan Roff
CEO, boldSOCKS
P.S. If you have any questions or comments about this new direction, I'd love to hear from you. Send me an email at feedback@boldsocks.com.
---
---
In celebration of a better path forward, we are offering 20% off all Statement Sockwear products -- an ethically-focused brand making an impact.
Use coupon code at checkout: NEWPATH20