Blog
Bold Color Spotlight: Earth Tones
by Sarah Anderson on Apr 23, 2019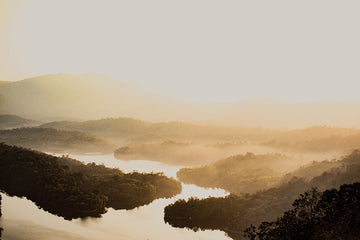 Release. Connect. Explore.
Release everything. Shed your old skin, your facades, your worries, your stresses and just be. Connect to only what is natural and authentic inside of you and then don't just acknowledge it. Explore it. Revel in it. You don't need more sleep or rest to awaken your soul. You need this. Find the nature inside yourself and outside of yourself. Feel the fresh spring soil under your toes. Find your lightest lightness and your deepest grounding all at once.
Embrace the earth. Find joy in diving fully into mindfulness. Learn and understand the impact of your every decision, every step. Search for better. Make minor changes and watch as they change your life and this world. Inspire others with your care and start a movement.
Let subtly turn into your art form. Ditch the "in your face" and let your style be quietly cool, simply you. Let the details shine brightly to those who are paying attention. Welcome to the world of neutral. Welcome to the world of you.
Get started with these earth-toned boldSOCKS.
Gray Brown Jackalope Dress Socks
Meet the majestic Jackalope. Painted in a brown, gray and tan forest, this earthy depiction will inspire you to launch natural explorations and find your inner zen deep in the forest.
Champagne Argyle Dress Socks
Subtle, sweet, soft and earthy, these champagne argyle socks softly whisper coolness and style to anyone listening.
Mooove Over Dress Socks
Grounded in nature, let these cow socks do the talking for you. Earthy tones with a subtle pop of mint green make these socks an easy choice and natural standout.
Blue Cream Bird Socks
Nestled in earth tones, let these sweet blue birds lift your spirit and encourage your dreams to soar.
Butterfly Dress Socks
Let these butterfly socks make your heart flutter. Set atop a beautiful neutral background, this pattern will make you feel connected to nature no matter where you go.