Blog
A Message of Hope and Unity
by Ryan Roff on Mar 26, 2020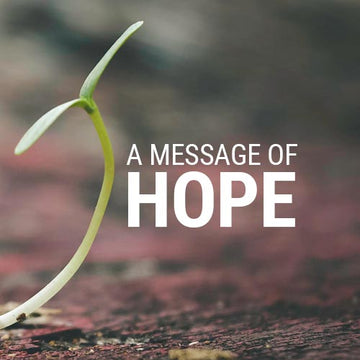 A Message of Hope and Unity
In situations like these, everyone is affected. Families, communities and businesses all feel the challenging new realities of uncertainty and change. It is unsettling and constantly shifting. Most have never experienced anything like this and hopefully will never have to again. And, to add to it, everything seems like it is happening both in slow motion and fast forward...at the same time. A culture built on shared experiences is now being forced to adapt to isolation and social distancing.
Despite these new realities. We are far from alone. In fact, an event like this only further unifies our shared existence and togetherness.
No one was immune to the virus and no one is immune to its impact. We are all in this together.
Our shared existence is what makes us human. It's what makes us build communities, start families, teach the next generation, fund organizations, shape culture, and it's what made us start a social enterprise business in 2011.
We saw shared existence in socks. Socks connect people. Yarns aren't magically woven together and magically placed on feet. People make them. People pick the cotton, spin and dye the yarns, engineer and design the socks, stitch on the toe and label, ship them, sell them and ultimately wear them.
That's why ethics in our supply chain matters. It's why social impact for those in need, especially those that are most vulnerable, matters. And, it's why creating a quality product, built to last, matters.
It all advances us toward something greater: unity.
Over the next few weeks and months, our business, like many others, will be greatly affected by this crisis. We have already had to make a lot of adjustments to comply with shelter-in-place requirements and will certainly have to make more adjustments as the global economy tries to recover.
My hope through it all is that we find unity. That our togetherness leads to generosity and care. That we can continue to help those in need, despite our own difficult circumstances.
Our commitment to you is to not waver from our principles. We will still donate to help provide clean water, and we will still pay more to manufacture ethically made, quality socks.
boldSOCKS will likely look different when this all said and done, but we are hopeful that our humanity will be better on the other side of this pandemic.